World Athletics has taken the decision to ban transgender athletes from competing in female category events.
The exclusion of transgender athletes will come into effect from March 31 and was confirmed by president Lord Coe at Thursday's World Athletics Council meeting.
It was also revealed Russian and Belarusian athletes would remain banned from competition "for the foreseeable future" due to the ongoing war in Ukraine despite a seven-year suspension on the Russian Federation (RusAF) being lifted.
Scrutiny over World Athletics' transgender policy had been heightened after it was confirmed in January that a preferred option was to halve the maximum level of plasma testosterone permitted for trans women compared to the current regulations of 5nmol/L and double the period of time to two years that athletes must remain below that threshold in order to compete.
However, Coe felt the best way to "protect the female category" was to ban all male-to-female transgender athletes who have been through male puberty from female world ranking competitions from March 31.
"The World Athletics Council has today taken the decisive action to protect the female category in our sport and to do so by restricting the participation of transgender and DSD athletes," Coe said.
"The decision was taken in consultation with a number of stakeholders, including 40 member federations, our coaches, our athletes and through the athletes commission as well as a range of other community groups including UN experts, the International Olympic Committee and Para Athletics.
"The majority of those consulted stated that transgender athletes should not be competing in the female category.
"Many believe there is insufficient evidence that trans women do not retain an advantage over biological women and want more evidence that any physical advantages have been ameliorated before they are willing to consider an option for inclusion into the female category.
"The Council agreed it must be guided by our over-arching principle, which is to protect the female category. We cannot in all consciousness leave our transgender regulations as they were."
Coe insisted the decision was in the "best interest" of the sport but aims to set up a working group that will be chaired by a transgender athlete.
The remit of the working group will be to consult with transgender athletes and to review or commission additional research in order to put forward future recommendations to the Council.
Meanwhile, differences of sexual development (DSD) athletes will now be required to reduce their testosterone levels below a limit of 2.5nmol/L for a minimum of 24 months to compete internationally in any female event category.
Interim provisions will be introduced for those relevant athletes who are already competing in what were unrestricted events. These include a requirement to suppress their testosterone level below 2.5nmol/L for a minimum of six months before they can compete again.
"The working group is very clear. We want to be able to discuss and communicate directly to the trans community," Coe added.
"I am going to ask a transgender athlete to chair that working group and we are not saying no forever."
The World Athletics Council also reaffirmed its original decision 12 months ago to exclude Russian and Belarusian athletes, officials and supporting personnel from competing in competition due to the war in Ukraine.
While the Russian Taskforce recommendation to reinstate RusAF was approved on Thursday, following a seven-year ban due to doping violations, 35 special conditions have been set out.
"The Council agreed to the reinstatement of the Russian Federation (RusAF) following seven years of suspension and that of course was due to the institutional doping violation," Coe revealed.
"Alongside this reinstatement there is a list of 35 special conditions to be applied for over a period of three years with a review at the end of that period to determine whether or not it is necessary to maintain those conditions as they are or with variations for a further period.
"The Council then approved the recommendations to continue to exclude Russian and Belarusian athletes and officials from all our World Athletics Series events, World Championships, our Continental Tour meeting and other international competitions.
"That is for the foreseeable future because of the invasion and the ongoing war in Ukraine.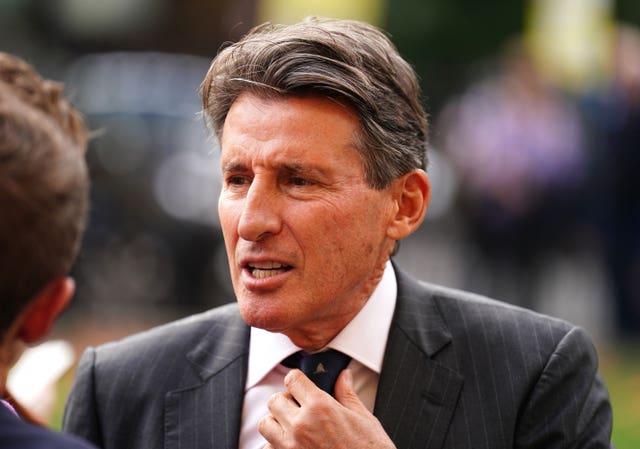 "Both federations have 24 hours to respond to the Council's decision for the Council again to consider."
The International Olympic Committee (IOC) has been exploring a pathway for Russian and Belarusian athletes to compete as neutrals at next year's Olympic Games in Paris but they seemingly will now not be able to feature in athletics.
Coe also confirmed his desire to stand for a third four-year term as World Athletics president.