The standing charges on energy bills should be abolished or reduced, bosses in the sector have said.
The boss of British Gas owner Centrica said on Friday that the system penalises those who try to keep their energy bills under control by reducing how much gas and electricity they use.
The standing charge is a fixed amount that people pay on their energy bill and does not change based on usage.
It is used to pay for many things, including the upkeep of the electricity and gas grids.
However, its critics say it is an unfair system which gives people less control over their energy bills.
It could mean a household which only uses gas for heating their home, and not for hot water or cooking, will still be charged during the summer months when their heating is off.
Although such homes are rare, it could leave people with charges they do not understand and can do nothing about.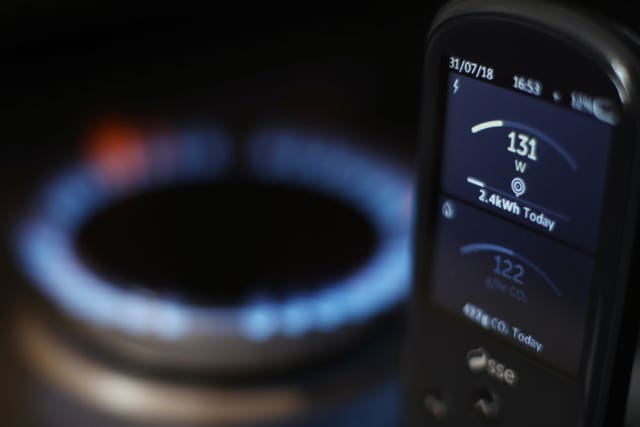 "The standing charge hits those who are careful about their energy use hardest – and these are often people from low-income households and prepayment meter customers," Centrica chief executive Chris O'Shea told the Sun newspaper on Friday.
"I know from conversations with prepayment customers that the standing charge can see them unknowingly build up debts over the warmer summer months."
He also reiterated his support for a so-called social tariff, which would allow poorer households to get special discounted deals on their energy bills.
Greg Jackson, chief executive of British Gas's rival Octopus Energy, also aimed criticism at the standing charge on Friday.
"Standing charges are too high," Mr Jackson wrote on Twitter.
"Octopus charges 4-5% below the price cap, but it's almost impossible to go lower because of regulation.
"Costs should be moved on to unit rates with extra support for low income/disabled customers."
This would mean that instead of a standing charge, the cost for every unit of gas or electricity that someone uses would increase. That would give people more control over their bills.
If this happened it would benefit households who use less energy, but it would be bad for those who use more.
This could mean some poorer people, such as those with large families or in poorly insulated homes who need to use more energy, would see their bills rise.