Tory MPs in the Home Counties are being targeted by the Liberal Democrats as Sir Ed Davey hopes the local elections will provide a "springboard" for an assault on Conservative heartlands.
The Liberal Democrat leader said a combination of disillusioned former Tories and left-leaning voters moving out of London spell a long-term threat to Conservative strongholds.
"So there's some underlying trends as well as the short-term trends, which, if I was in Tory central office, I'd be quite worried about," he said.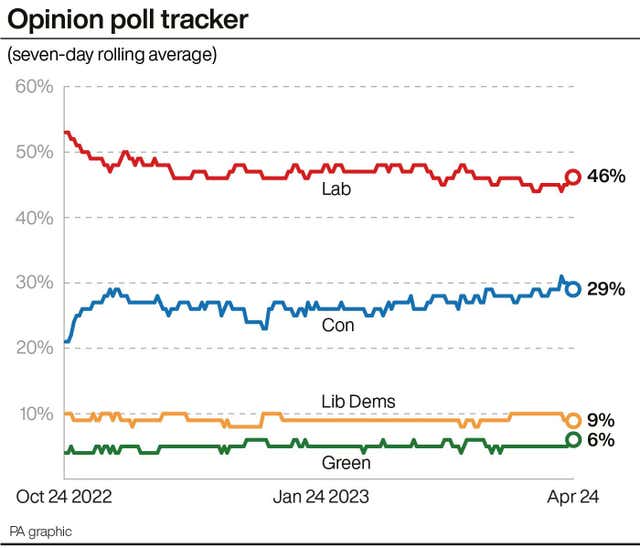 Key to the prospects of Lib Dem success will be the "Surrey shufflers", voters who have left London for the "halo" around the capital.
Sir Ed is optimistic that his party will make significant gains in May 4's local contests, mainly in areas where the Tories are their opponents – the so-called Blue Wall.
The Lib Dems won around 700 seats in the 2019 local elections and expect to clinch more this time.
Key targets include the areas around Westminster constituencies, including Dominic Raab's Esher and Walton seat, as well as Eastbourne, Wokingham, Guildford, Stockport, Cheadle and Hazel Grove.
But Sir Ed added: "What's exciting for me – as much as doing well in the seats we'll need to do well for the next general election to beat Conservative MPs – is the gains we're going to make in traditional Tory areas where we have had fights with the Tories in the past at Westminster level, but we'd fallen back a bit.
"And doing well in the local elections can give us a springboard."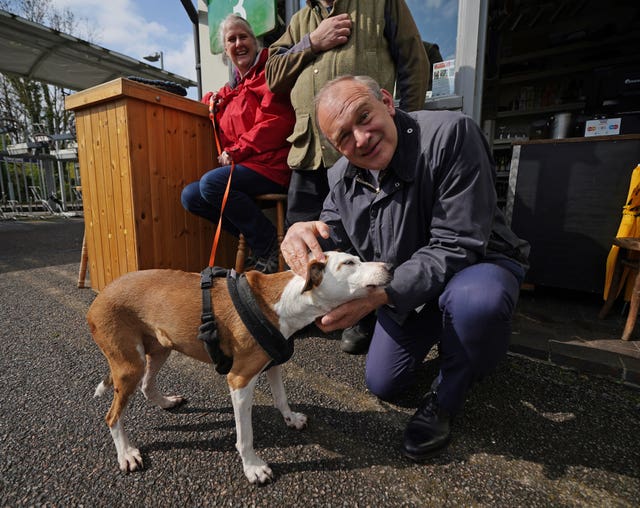 In an interview with the PA news agency in his Westminster office, Sir Ed also indicated that longer-term trends could see the Lib Dems replace the Tories in the affluent Home Counties.
"I'm focusing on the general election but I do think about the longer term, and the demographics, I think, are interesting," he said.
"There are people who have lived there a long time who are struggling and feel the Tories have lost their way and they feel that they've taken them for granted, and we're winning some of that vote – some of it was Remainy but not all of it.
"And then you've got what some people call the Surrey shufflers… these are people who've moved out of London who might previously have voted Labour in London, who aren't going to vote Tory.
"If we get to them they'll very, very easily be squeezed and switch to us, comfortably.
"And we think those sorts of people maybe in generations past would have then made the move to the Conservatives but we think we can hold on to them."
He suggested there is a parallel with the process seen in south-west London, where seats such as Richmond Park, Twickenham and Sir Ed's own Kingston and Surbiton had been "solid Tory" but are now Lib Dem following inroads initially made in council elections.
With his focus on defeating the Conservatives – although the Lib Dems do face some battles with Labour in these elections – Sir Ed played down talks of an alliance with Sir Keir Starmer's party.
He said voters "feel they need to be listened to and they really don't want people to start talking about deals", adding: "I'm not going to be distracted by that stuff."
The Lib Dems were reduced to just eight MPs in 2015 in a backlash after Nick Clegg entered a coalition with the Tories five years' earlier – a government in which Sir Ed was a Cabinet minister – while, in the run-up to 1997, Paddy Ashdown held talks with Labour about a possible pact.
In a criticism of his predecessors, Sir Ed said: "I've seen lots of leaders and what I've noticed is quite a lot of them got sort of obsessed by what happens after a general election and I don't think that did us any good.
"So I could not be clearer to my team – we're not going to do that. We're just not going to think about what happens afterwards."