Humza Yousaf has said he is the only candidate running to be Scotland's next first minister who can ensure the SNP's powersharing deal with the Greens continues – warning his rivals could take the party back to minority government.
Losing the support of the Scottish Greens would result in "significant challenges" for the SNP in getting its legislation through Holyrood, Mr Yousaf added.
He is the only candidate running to succeed Nicola Sturgeon as SNP leader and Scottish first minister who is committed to challenging Westminster over its decision to block gender recognition reforms north of the border.
Meanwhile, rival contender Kate Forbes has also said if she is elected she would put on hold Scotland's planned deposit return scheme – which is being brought in by Green circular economy minister Lorna Slater from August.
Mr Yousaf has said he would exclude small businesses from the scope of deposit return for the first year of its operation, something Ms Slater is "actively considering" amid the backlash from businesses to the plans.
The current Scottish Health Secretary was adamant that drinks giants should not be "let off the hook" by pausing the scheme.
He said: "They are the ones who are responsible for the vast amount of the litter we see on our beaches or on our streets, we shouldn't be letting them off the hook."
Mr Yousaf, speaking to PA Scotland as he campaigned in Aberdeen, went on to insist he was the only candidate who could keep the Greens in government with the SNP.
He is running against Ms Forbes and former community safety minister Ash Regan for the top job in Scottish politics after Ms Sturgeon announced she is stepping down earlier this month.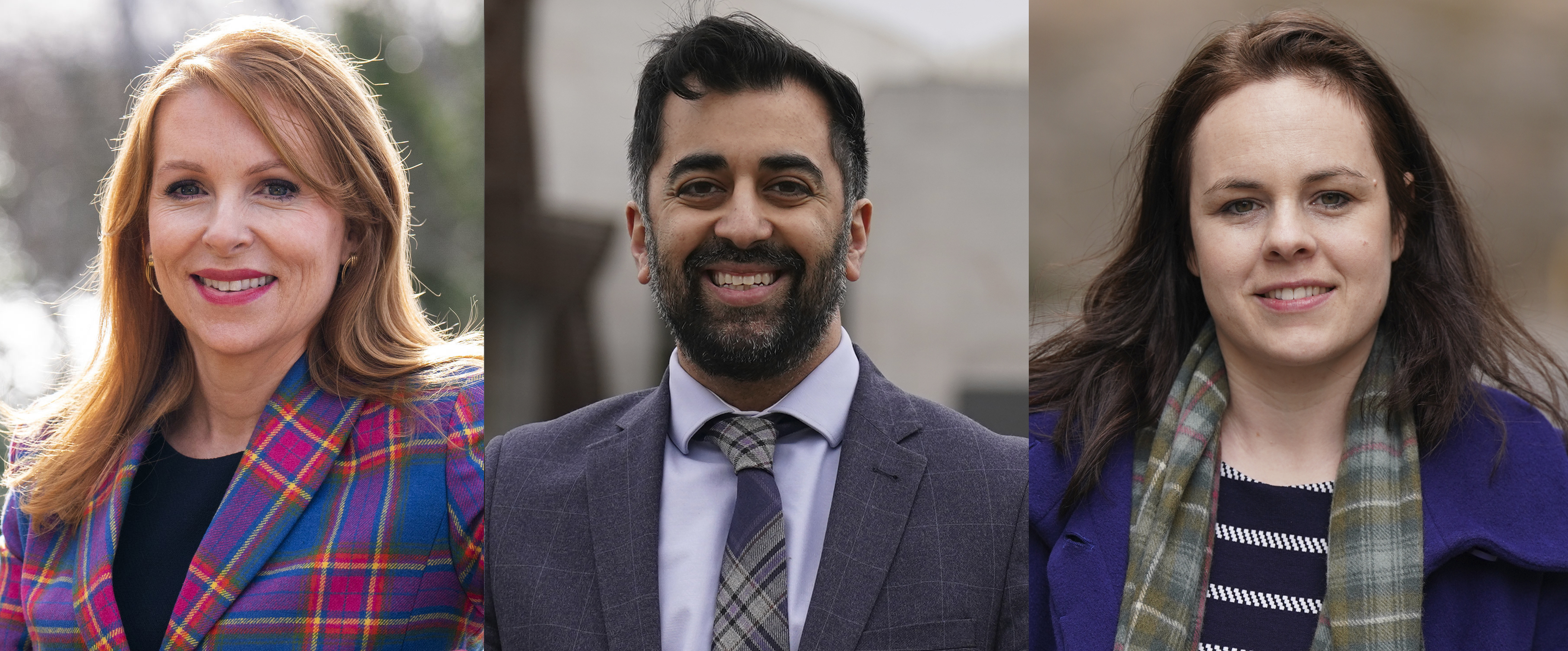 Mr Yousaf stated: "I believe I am the only candidate that can preserve the pro-independence majority in Parliament, I think that has become clear from statements.
"You can see from the Greens in terms of concerns they have raised about some of the views that have been expressed.
"I think I am the only candidate who is capable of preserving that pro-independence majority.
"I think it is vital. I think in the polarised discourse we see at the moment in our politics coming into leadership and immediately taking us into minority government would be full of some really significant challenges."
The loss of a parliamentary majority would make it difficult for the SNP "day to day having to get our legislative programme over the line", he added.
While polls so far in the leadership contest have put Scottish Finance Secretary Ms Forbes ahead, Mr Yousaf noted he had "three times as many" endorsements from SNP parliamentarians.
He was campaigning in Aberdeen with MSPs Kevin Stewart and Karen Adam while SNP Westminster deputy leader Mhairi Black has also given him her backing.
With the first full week of the leadership contest now complete, he said his campaign was going "really well".
Mr Yousaf stated: "We're getting lots of support from across the party. I seem to be the only one travelling across the country, meeting activists, shaking hands, hearing from them about what their priorities are. The feedback has been really positive."
While much of the first week of the leadership contest has focused on the religious views of the candidates, after Ms Forbes revealed she would not have voted for same-sex marriage if she had been an MSP when legislation for this was going through Holyrood, Mr Yousaf said it was right that candidates were subjected to such scrutiny.
He said: "I think it is really important if you are going for the job not just of party leader but first minister, people do want to know what values you have, what is important to you.
"They want to know whether or not you will stand up for their rights, not just stand up for them, advance them.
"I think the questions have been fair. But I suspect we will now move on to some of the other policy areas.
"But it is not just about people's personal faith – I am somebody of deep personal faith – it is about whether or not that becomes the basis by which you make legislation, make policy, and these are fair questions for people to ask."