There are just "10 days to act" to avoid bus services being slashed across England, Labour has warned.
The Government's current funding deal to keep services running despite the fall in demand sparked by the coronavirus pandemic expires at the end of March.
But operators planning to cancel or change routes are required to give six weeks of notice, meaning they are keen for a new agreement to be secured by February 17.
Labour's analysis, based on figures from the Confederation of Passenger Transport (CPT), show more than 1,600 routes could be cut this spring, leaving England with fewer than 10,000 routes for the first time since records began in 2002.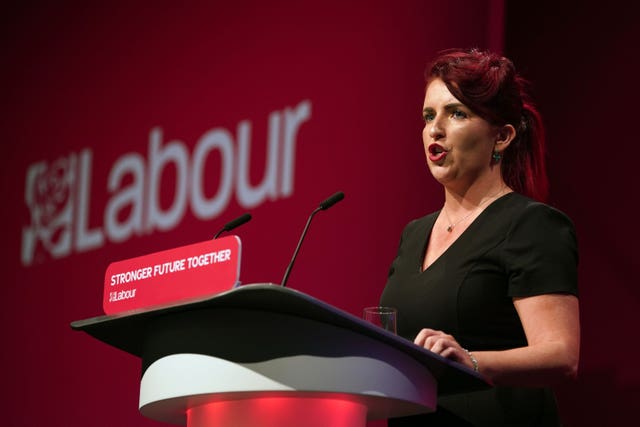 More than 1,100 routes have been axed in the past year alone.
Labour is urging the Government to give operators "the certainty they need" on the future of the Bus Recovery Grant, and give communities more control over their bus routes and fares.
Shadow transport secretary Louise Haigh said: "The Conservatives are asleep at the wheel, risking the future of services (that) millions of passengers depend on.
"They have 10 days to act, or services could plunge to a record low.
"After 13 years of the Conservatives, the bus services communities depend on are stumbling from one crisis to the next.
"Labour will reform the broken bus system, giving communities control of their own bus routes and fares, and delivering the better bus services that passengers need."
CPT chief executive Graham Vidler said: "Bus passengers face uncertainty because local authorities and operators are in limbo over keeping some services afloat if the Bus Recovery Grant is not replaced in April.
"Without a replacement, Government support for bus services next year is set to be over 20% lower in real terms than a decade previously.
"While operators and local authorities will work hard to protect vital services, a reduction of Government funding in April could lead to a nationwide 10-15% reduction in bus services."
A Conservative Party spokeswoman said: "We've been driving the bus sector forward with £2 billion in support and invested £60 million to cap single tickets at £2, helping to mitigate the impact of the pandemic and maintain services.
"All Labour are offering is yet another unfunded spending commitment on top of the £45 billion of unfunded spending they've already announced this year.
"When will they learn that spending needs to be paid for, and not just put on the national credit card?"