Rishi Sunak defied critics to take a 28-minute flight across England after coming under fire for shunning trains to travel by jet from London to Blackpool.
Labour accused Mr Sunak of "jetting around the country on taxpayers' money like an A-list celeb" and making a "mockery" of his environmental strategy with the short flights on Thursday.
First the Prime Minister flew for 41 minutes on an RAF jet from Northolt to Blackpool to start a series of visits in northern England linked to an announcement on new levelling up funding.
Despite the criticism, flight records showed he went on to make a 28-minute trip from Blackpool to Teesside International Airport in Darlington.
They were the latest in a series of short trips by air for the Prime Minister, having going by plane to both Leeds and Scotland last week.
Downing Street defended flying as making "the best use of his time", and Mr Sunak said he had to be as "effective as possible".
A train journey from London Euston to Blackpool takes less than three hours, with a single fare coming in at £73.40, or £189.80 to travel during peak hours. First class could cost £257.
Disruption and delays hit earlier services on Thursday.
The 115-mile journey between Blackpool and Darlington would take little more than two hours in a car, but poor public transport links mean by train it is closer to three-and-a-half hours and can require between one and three changes.
Flight records showed his plane returned to Northolt after a 43 minute journey.
Meanwhile, the Prime Minister was forced to apologise for a "brief error of judgment" after he filmed a social media video in the back of a moving car while not wearing a seatbelt.
A spokesman said Mr Sunak "fully accepts this was a mistake and apologises".
Tory MP Mark Jenkinson defended Mr Sunak's jet use, saying "he's the Prime Minister, multiple train changes with a security detail and unreliable" Avanti West Coast trains "would be madness".
Mr Sunak was travelling on a Dassault Falcon 900LX, with the French manufacturer having reportedly been favoured by stars including Taylor Swift.
He admitted that "trying to get across the north is not as easy as it should be" while speaking to an audience in Morecambe, Lancashire, before defending his jet use.
"I travel around so I can do lots of things in one day, I'm not travelling around just for my own enjoyment – although this is very enjoyable, of course," he said.
"Trust me, I'm working as hard as I can to deliver for you and I travel to make myself as effective as possible."
His spokesman said Mr Sunak uses "different modes of transport depending on what's in the best interest of the best use of his time to enable him to get around the entire UK".
The official did not know when the Prime Minister had last travelled by train, saying: "I haven't asked him that question."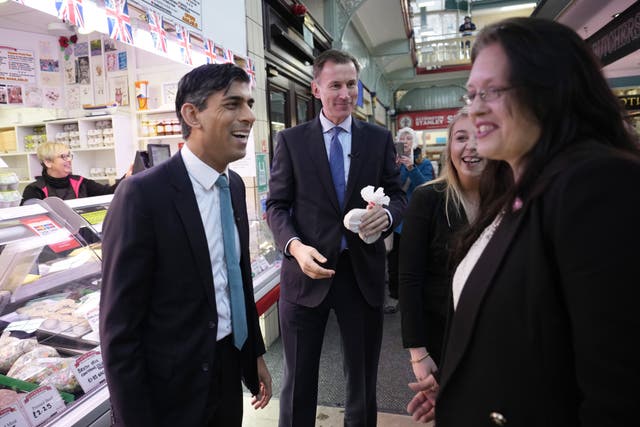 Deputy Labour leader Angela Rayner said: "Rishi Sunak's expensive private jet habit is costing the environment and the taxpayer dear.
She added: "Instead of catching the train like the rest of us, he's swanning around like a washed-up A-lister courtesy of the public, making a mockery of his own Government's 'zero-jet' strategy."
John Travolta and Ms Swift are among the stars who have reportedly had Dassault jets in their collections.
Lib Dem deputy leader Daisy Cooper said: "Rishi Sunak has learnt nothing from the past few weeks as he continues to jet about the country on taxpayers' money.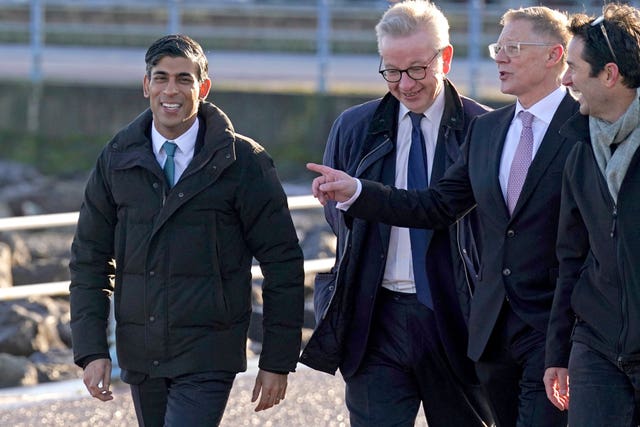 "It is simply ridiculous that he can't get a train like the rest of the British public do.
"Yet again, this Prime Minister is completely out of touch with the rest of society."
Last week, No 10 defended Mr Sunak flying to Leeds because there is a "great deal of pressure" on his schedule.
He went on to take an RAF plane to Scotland as he announced two new "green" freeports.